GXPD-3001 / DISINFECTANT GENERATOR + SANITIZER GUN
*Healthy self-made disinfectant;
*Strong disinfection ability;
*Comprehensive disinfection and sterilization, widely applicable;
*Ready-to-use disinfectant maker and sprayer;
*User-friendly product design;
*Lightweight, easy to carry
PREPARATION STEPS
HOW TO USE
PRODUCT DETAILS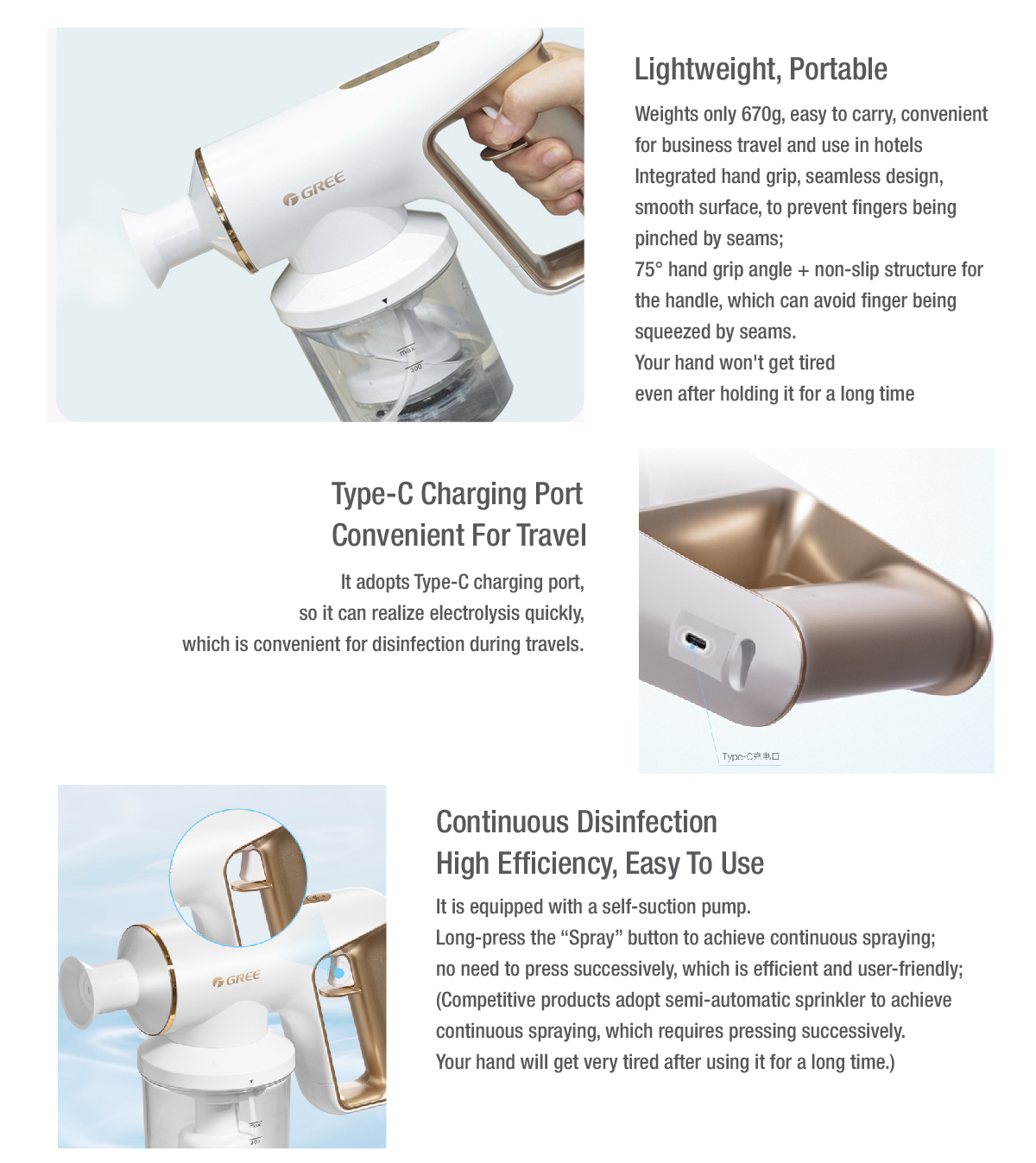 OVERLOAD PROTECTION
If the user adds too much salt, excessive ions in the electrolysis process will lead to current increase, and the product will stop working.
This is to prevent the main board from being burnt by high temperature and to protect property and personal safety.
SAFETY PROTECTION MEASURES
It is equipped with a self-locking circuit.
If the product is not used for 30min, the circuit will be automatically cut to prevent excessive discharge of the battery and extend the product's service life.
Long-press the Spray button for 0.5s to wake up the machine and use it again.
(If the circuit is on when the product is not working, the battery will continue to discharge, which will shorten the battery life.)
Customer Service
Tel No: +6013-240 3588 (West Malaysia)
Tel No: +6019-833 1588 (East Malaysia - Sarawak)
Tel No: +6088-214 588 (East Malaysia - Sabah)
Email: care@greemalaysia.com.my